WE ARE A LIFESTYLE.
Rich in history, tradition, and flavor, tea and all its universal gifts have been around for nearly 5,000 years. The second most widely consumed beverage in the world after water, tea invites abundant health benefits and a sense of peace in an anxious world. No matter your tea taste, method of preparation, or preferred drinking vessel, we believe tea speaks a universal language.
With nearly 100 blends, Let's Do Tea offers a beautifully curated collection of premium loose leaf teas & tisanes, tea gifts, and tea accessories. For nearly 20 years, we have been committed to doing our small but mighty part to empower you to learn about the healing properties of tea, embrace the art of slowing down, and infuse joy into your daily lives. Let's Do Tea is more than just a tea brand – we are a lifestyle that promotes health, hospitality, and happiness, one teacup at a time.

Let's Do Tea is a hearty blend, with notes of creativity, health, wellness, playfulness, and peace, and we aspire to be a leader in setting the standard for quality, sustainability, and social responsibility.
Thank you for supporting our woman-owned company.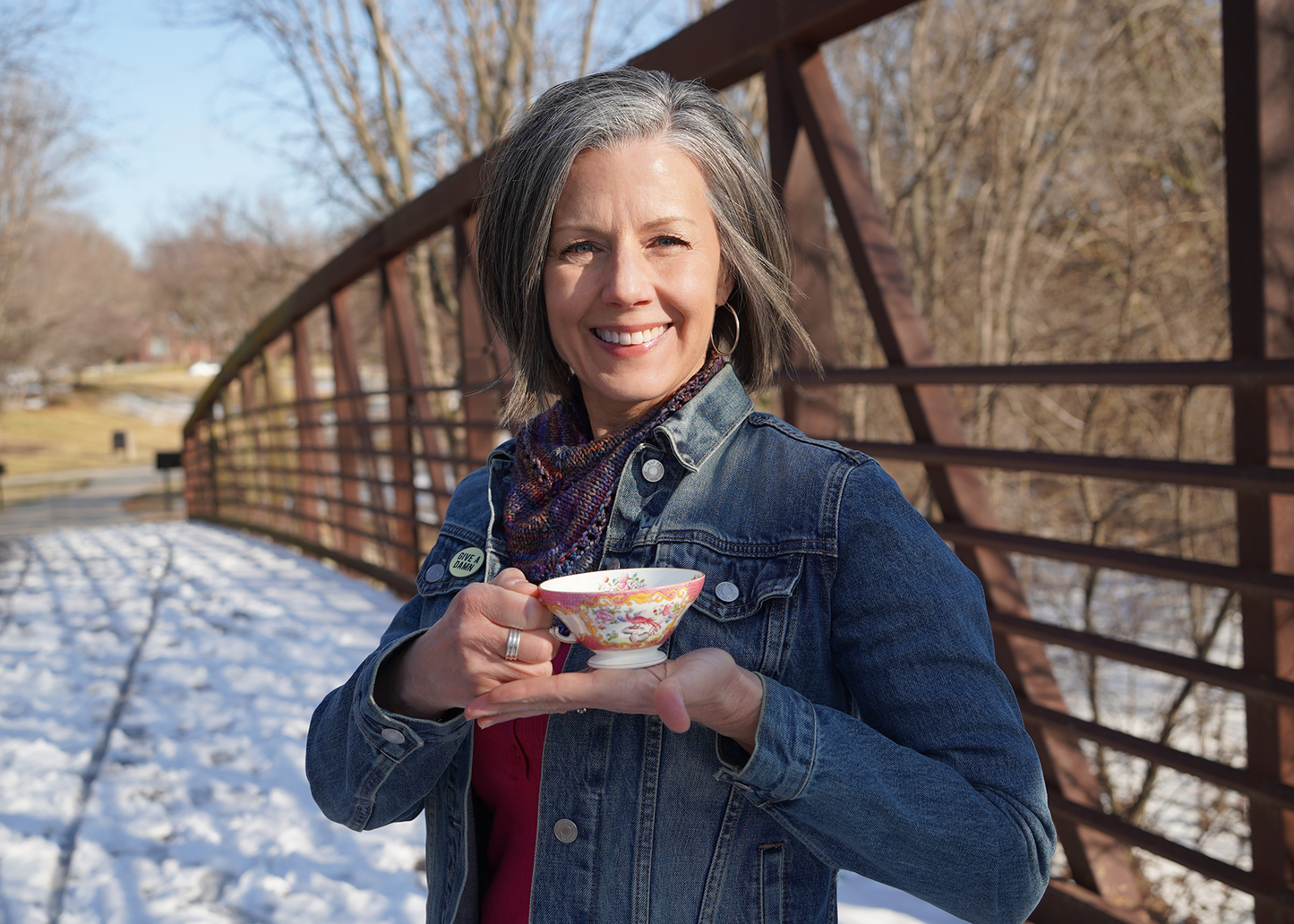 Let's Do Tea was founded in Denton, TX in 2001. In 2011 we moved our headquarters & warehouse to McCook, NE and in 2023 settled in Omaha, NE where we currently operate from.
For our owner Kari Ramsey, tea has a warm history. As a little girl she lovingly watched her Grandma Grace artfully prepare, sip and enjoy her tea. The whole process mesmerized her and she gleaned so much comfort from observing her Grandma's teatime and hearing the 'tink' of her teacups nesting into their exquisitely designed saucers. Grandma Grace took time out of her otherwise very unselfish day to create something beautiful, beneficial and peaceful for herself. This is our wish for everyone to experience.
We truly enjoy personalizing our customers' experiences with us and invite you to reach out anytime there is something we can do to fill your cup.
"What a great find Let's Do Tea has been. Love the teas, love the product selection, and love the personalized help in picking just the right tea. I'm really enjoying the Manhattan Earl Grey as a pick-me-up in the afternoon. Nothing better than a pot of Amazing Grace Black & Green tea over ice on a warm day.
The web site is super easy to navigate and make selections. I feel like I can smell and taste the teas from the pictures alone. Educational information on teas, health benefits and brewing is a perfect level of detail. I'm looking forward to my next order!"
Chris E.
"Let's Do Tea has been my own personal tea sommelier! I always feel at home browsing teas on the web site. And, anytime I need help, Kari has been terrific at providing guidance and playing matchmaker for people and tea and is always happy to help out!
I have enjoyed so many amazing teas since I found this place. I have a hard time narrowing down my favorite but I'm really enjoying Midsummer Night's Dream black & green tea lately. There's also a nice selection of Rooibos for caffeine-free cups in the evening. Everything I get from Let's Do Tea is tea-riffic!"
Stacey B.