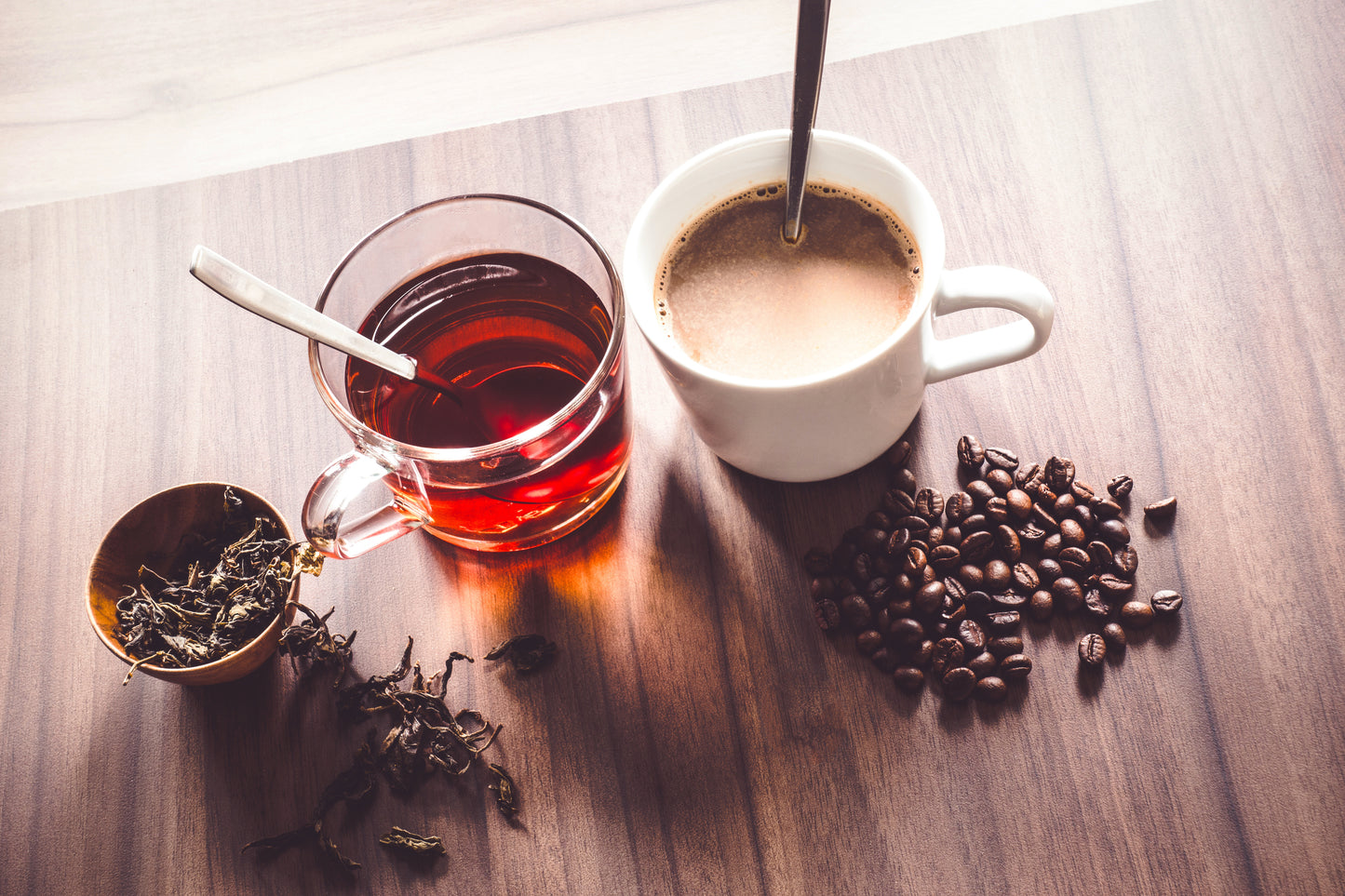 For most of my adult life, coffee had been my faithful companion. That rich, aromatic brew had seen me through countless early mornings, midday slumps, and late-night sessions. I was a self-proclaimed coffee enthusiast, never imagining that I would one day quit drinking it. However, as fate would have it, I unintentionally left my coffee addiction behind. In this article, I'll share my journey and discuss how wonderful tea is for you compared to coffee.
The Accidental Farewell
My transition from coffee to tea was entirely accidental. It all began when I attended a tea festival. I was running a bit behind so I opted out of stopping for coffee with the belief there would be some at the convention center. Nope. But there was of course tea, and loads of it. I sipped my merry way through the day and I felt so energized I skipped the java on day two and sipped on tea again. Little did I know that this unplanned diversion would change my perspective on morning rituals and well-being.
The Wonders of Tea
Gentle Energy Boost: One of the first things I noticed about tea was how it offered a gentler, more sustained energy boost compared to the coffee jolt I was used to. Tea contains caffeine but in lower quantities than coffee, resulting in a smoother and longer-lasting alertness. The absence of coffee-induced jitters was a welcome change, as I could now enjoy a steady stream of energy throughout the day.
Improved Digestion: Coffee is notorious for causing digestive issues in some individuals due to its acidity. Tea, on the other hand, is generally less acidic and can even soothe the stomach. Herbal teas like ginger and peppermint are known for their digestive benefits, making them a great choice for those with sensitive stomachs.
Diverse Flavors and Health Benefits: Tea comes in a dazzling array of flavors and varieties, each with its unique set of health benefits. Green tea, for instance, is packed with antioxidants and has been linked to various health advantages, including improved heart health and weight management. Black tea contains theaflavins, which may support cardiovascular health, while herbal teas like chamomile and lavender can help with relaxation and sleep.
Hydration and Skin Health: Drinking tea can contribute to your daily hydration needs, which is essential for overall health and radiant skin. Unlike coffee, which can be dehydrating, tea hydrates the body while providing a plethora of skin-nourishing antioxidants. Many people find that their complexion improves after making the switch from coffee to tea.
Reduced Caffeine Dependency: Tea, with its lower caffeine content, can help reduce caffeine dependency, allowing you to feel more awake and alert without experiencing the intense caffeine crashes that coffee often brings. You won't find yourself reaching for that third or fourth cup just to stay awake, which is a common cycle with coffee drinkers.
Conclusion
While I never intended to quit drinking coffee, my accidental journey has been a delightful surprise. Tea offers a gentler, more sustainable energy boost, improved digestion, diverse flavors and health benefits, and can even enhance skin health. The reduced caffeine dependency and the absence of coffee-induced jitters have been significant advantages for my overall well-being.
If you're a coffee lover like I was, don't be afraid to explore the wonders of tea. You might just find that it not only replaces your beloved coffee but also offers a host of unique health benefits and a more balanced approach to caffeine consumption. So, go ahead, brew a cup of your favorite tea, and savor the experience of a delightful transition from coffee to tea.