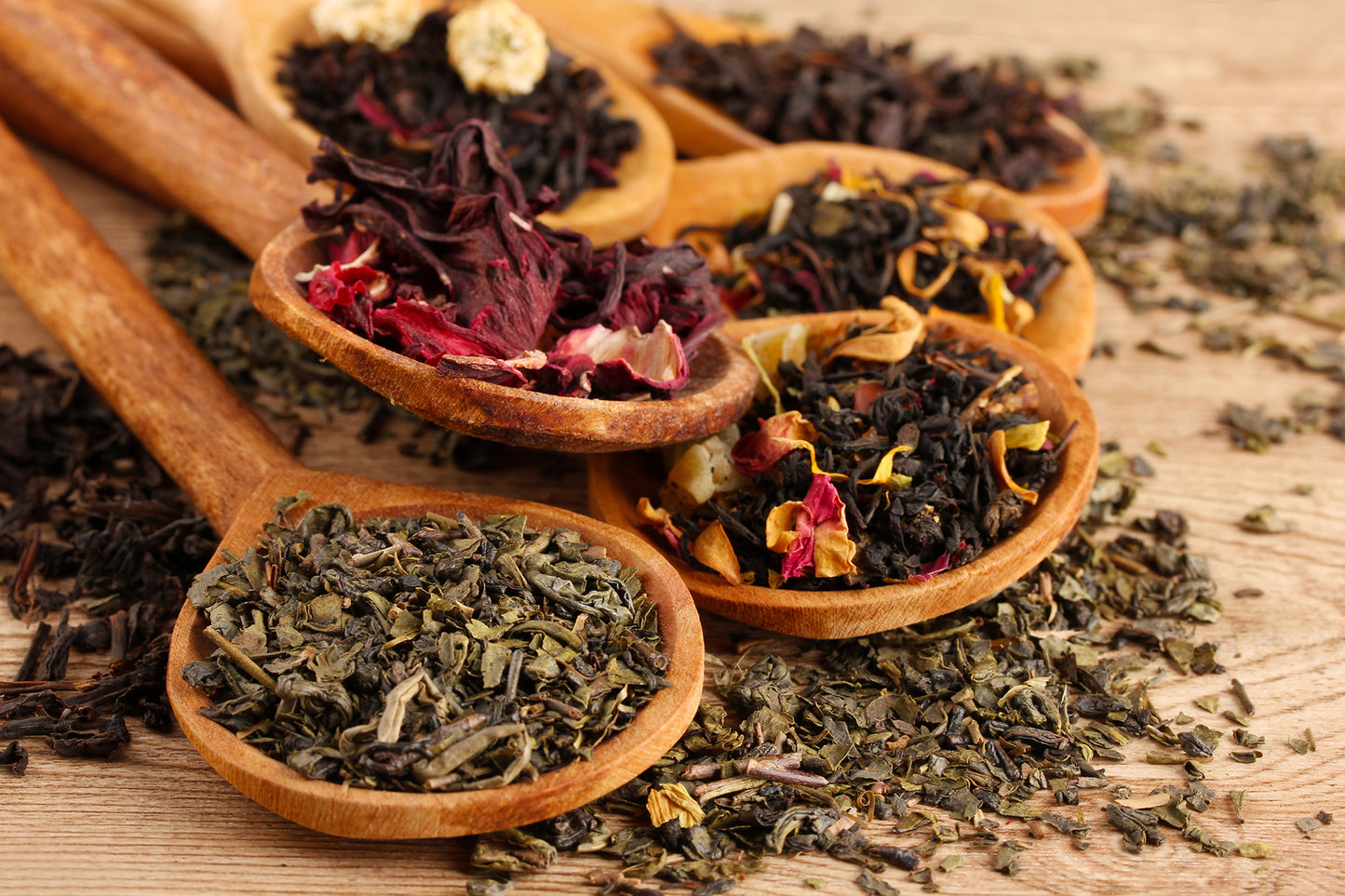 Tea is one of the most beloved and consumed beverages worldwide, second only to water. Its rich history dates back thousands of years, and it has been an integral part of many cultures and traditions. Beyond its delightful taste and comforting warmth, tea offers a plethora of health benefits that have been studied and celebrated for centuries. In this article, we'll delve into the fascinating world of tea and explore the various ways in which it can promote your well-being.
Antioxidant Powerhouse
One of the most compelling reasons to make tea a regular part of your daily routine is its remarkable antioxidant content. Antioxidants are compounds that help combat oxidative stress in the body by neutralizing harmful free radicals. Tea, particularly green tea, is loaded with these health-promoting molecules.
The superstar antioxidants in tea are called catechins, and they are responsible for many of the beverage's benefits. These potent compounds help protect your cells from damage, which can lower your risk of chronic diseases, including heart disease and certain types of cancer.
Heart Health
Several studies suggest that tea consumption is linked to improved heart health. Regular tea drinkers tend to have a lower risk of heart disease. One reason is that the antioxidants in tea can reduce LDL cholesterol levels and lower blood pressure. Additionally, tea may help improve the function of the endothelium, the lining of the blood vessels, promoting better circulation.
Weight Management
For those looking to shed a few pounds or maintain a healthy weight, tea can be a valuable ally. Green tea, in particular, has been associated with increased fat oxidation and a higher metabolic rate. It contains compounds like EGCG (epigallocatechin gallate) that can help with weight management.
Drinking tea, especially without added sugars or creams, can also help control calorie intake by keeping you feeling full and hydrated. Replacing sugary beverages with tea is a smart choice for those trying to cut back on excess calories.
Brain Boost
Tea contains caffeine, albeit in smaller amounts than coffee. This modest dose of caffeine, combined with an amino acid called L-theanine, can enhance brain function. The combination can improve alertness, focus, and cognitive performance while avoiding the jitters and crashes often associated with high caffeine intake. Regular tea consumption has been linked to a reduced risk of age-related cognitive decline.
Stress Reduction
Taking a break to enjoy a warm cup of tea can be a relaxing and stress-relieving ritual. The act of brewing and savoring tea promotes mindfulness and provides a moment of tranquility in a busy day. Some herbal teas, like chamomile and peppermint, are particularly renowned for their calming properties and can help reduce stress and anxiety.
Improved Digestion
Many herbal teas, such as ginger, peppermint, and fennel, have digestive benefits. These teas can soothe upset stomachs, alleviate bloating, and ease indigestion. Whether you've overindulged in a large meal or need relief from occasional gastrointestinal discomfort, these herbal remedies can be a natural and gentle solution.
Immune Support
The combination of antioxidants and other compounds in tea can boost your immune system. The catechins in green tea have antimicrobial properties that can help protect against infections. Tea also contains vitamins and minerals like vitamin C and potassium that contribute to overall health.
The health benefits of tea are as diverse and abundant as the varieties of tea themselves. Whether you prefer the earthy notes of green tea, the robustness of black tea, or the calming properties of herbal teas, there's something for everyone. By incorporating tea into your daily routine, you can savor its delightful flavors while reaping the rewards of improved health and well-being. So go ahead, brew a cup of your favorite tea, and toast to the centuries of wisdom that have celebrated the health benefits of this timeless beverage.